Call
888-608-3004
now to talk with our on-call contractor
in your area
.
Smoke Damage Restoration

Services

Near You

Do you have smoke damage from a fire or a cigarette smoker? Restoration Local is the #1 network of restoration professions and we have qualified smoke damage removal contractors in your neighborhood. From kitchen fires to furnace puffbacks, they will clean smoke and soot damage and restore your property to its original condition. They even remove water from fire fighting efforts and treat against mold.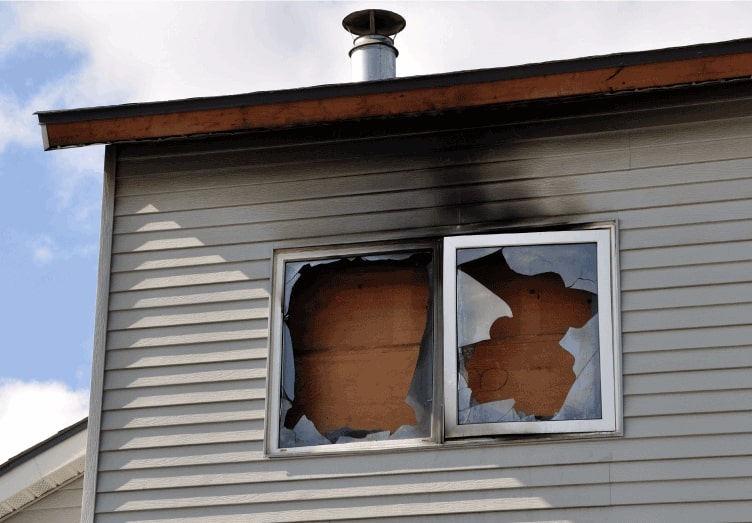 Call Now for
Smoke Removal and Restoration
Call 888-608-3004 Now to Speak with a Local Smoke Damage Restoration Contractor:
The Largest Network of Restoration Contractors
Licensed and Certified
Trained and Experienced
Free No-Obligation Estimate
24-Hour Emergency Service
60-Minute Response Time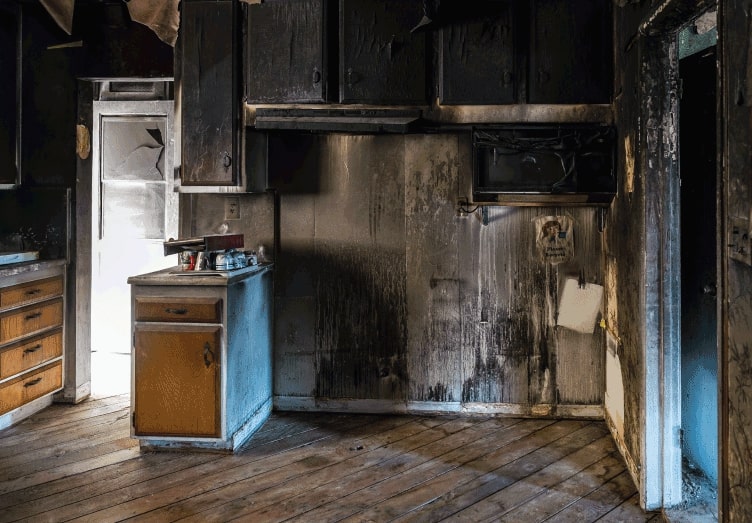 More About
Smoke Damage Cleanup, Removal, and Restoration
What Is Smoke Damage Restoration?
Smoke damage restoration removes acidic smoke and soot damage from your property, leaving it exactly as you remember it.
Tarp and Board-Up
Board up the windows and doors to seal and secure the property.
Water Extraction and Dry Out
We pump or vacuum standing water or sewage from the affected areas.
Smoke and Soot Removal
Remove smoke and soot stains from surfaces and materials.
Deodorize and Sanitize
Deodorize and disinfect the area to remove smoke odors and prevent new odors and mold from developing.
Rebuild and Restoration
Rebuild the affected area to its original condition.
Common Causes of Smoke Damage
• Small Kitchen Fires
• House Fires
• Smokey Oven Fires
• Indoor Cigarette Smoking
• Improper Fireplace Maintenance
• Creosote Buildup in Chimneys and Fireplaces
• Wildfires
• Indoor or Outdoor Cooking Accidents
Certifications
Reviews From Satisfied Restoration Local® Customers
L. Milner from Arnold, PA

Restoration Local was very easy to deal with. They were quick to schedule time for my issue. I will definitely work with restoration Local again in the future.

Linda B.

They went beyond what they needed to do. Great company.

D. Cambell from Whidbey Island, WA

The Restoration Local team was so friendly and efficient. Mike was able to get us scheduled and resolve our issues. I will be using Restoration Local again.
We Have Contractors in All 50 States
Alabama
Alaska
Arizona
Arkansas
California
Colorado
Connecticut
Delaware
Florida
Georgia
Hawaii
Idaho
Illinois
Indiana
Iowa
Kansas
Kentucky
Louisiana
Maine
Maryland
Massachusetts
Michigan
Minnesota
Mississippi
Missouri
Montana
Nebraska
Nevada
New Hampshire
New Jersey
New Mexico
New York
North Carolina
North Dakota
Ohio
Oklahoma
Oregon
Pennsylvania
Rhode Island
South Carolina
South Dakota
Tennessee
Texas
Utah
Vermont
Virginia
Washington
West Virginia
Wisconsin
Wyoming
Restoration Local® Difference
It takes time and the right equipment to clean up any type of residential or commercial damage. Restoration Local® connects homeowners and property managers to the largest network of restoration companies and disaster mitigation contractors in the country.
With thousands of restoration companies covering 95% of the continental United States, it couldn't be easier to find an experienced and reliable contractor in your area. You can even read reviews from other customers who had similar issues.
If you need restoration services, call now to talk with the local on-call contractor nearest you now. Our on-call restoration companies always offer 24-hour emergency services, 60-minute response time, and a free estimate on all restoration services.